NEW eLearning module published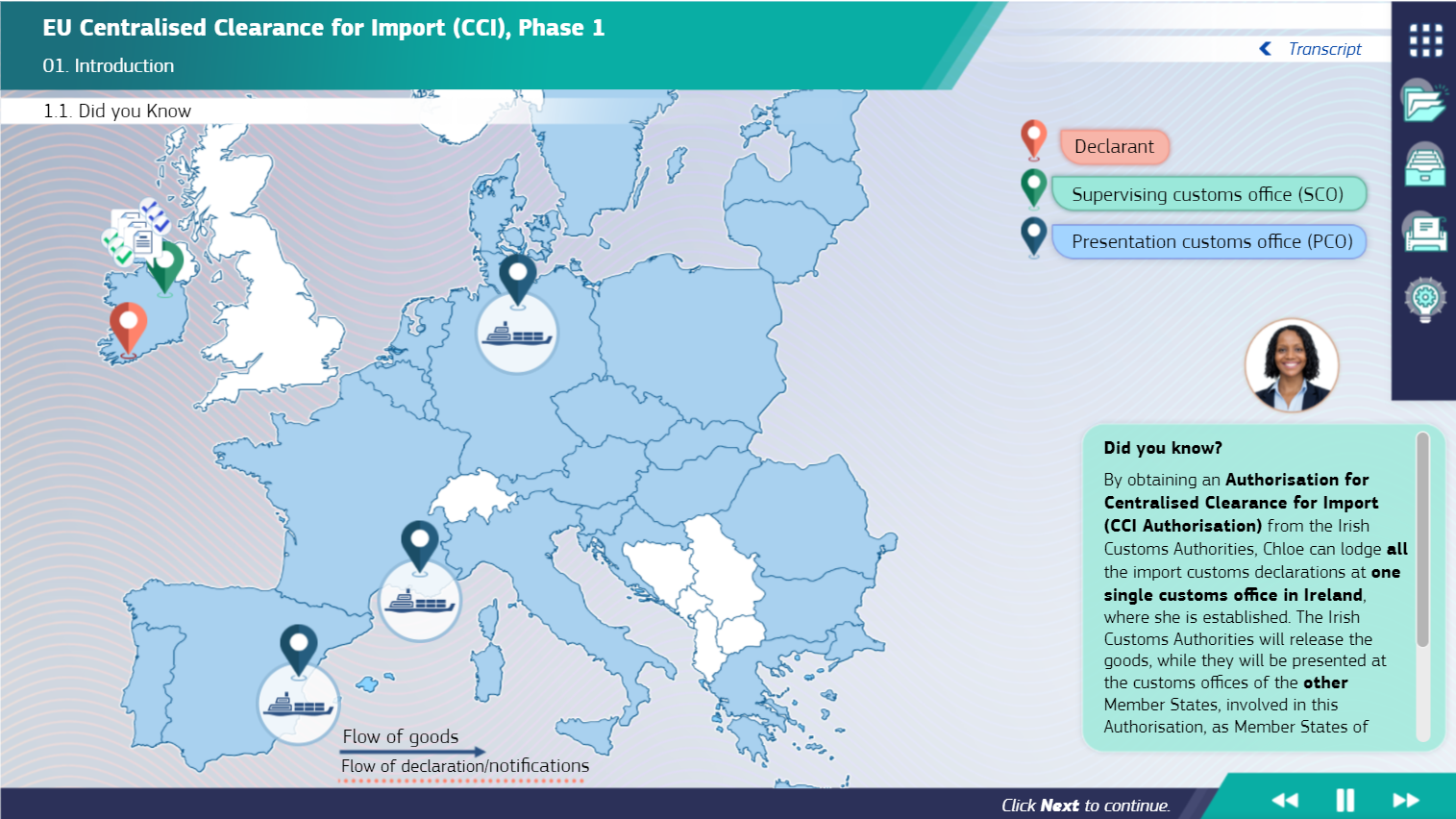 Centralised Clearance for Import simplification allows economic operators to lodge one customs declaration at one customs office regardless of where the goods are presented. The economic operator communicates only with the supervising customs office as single point of contact! The digitalisation of the Centralised Clearance for Import concept at EU level is achieved by the EU Centralised Clearance for Import, Phase 1 System, that implements the streamlined communication between the different Customs Offices in different Member States.

An eLearning module has been developed with 2 different profiles: customs officer and economic operator, to guide the learner through the CCI system.
You can find it in the catalogue or open it from here.