NEW: Nanolearnings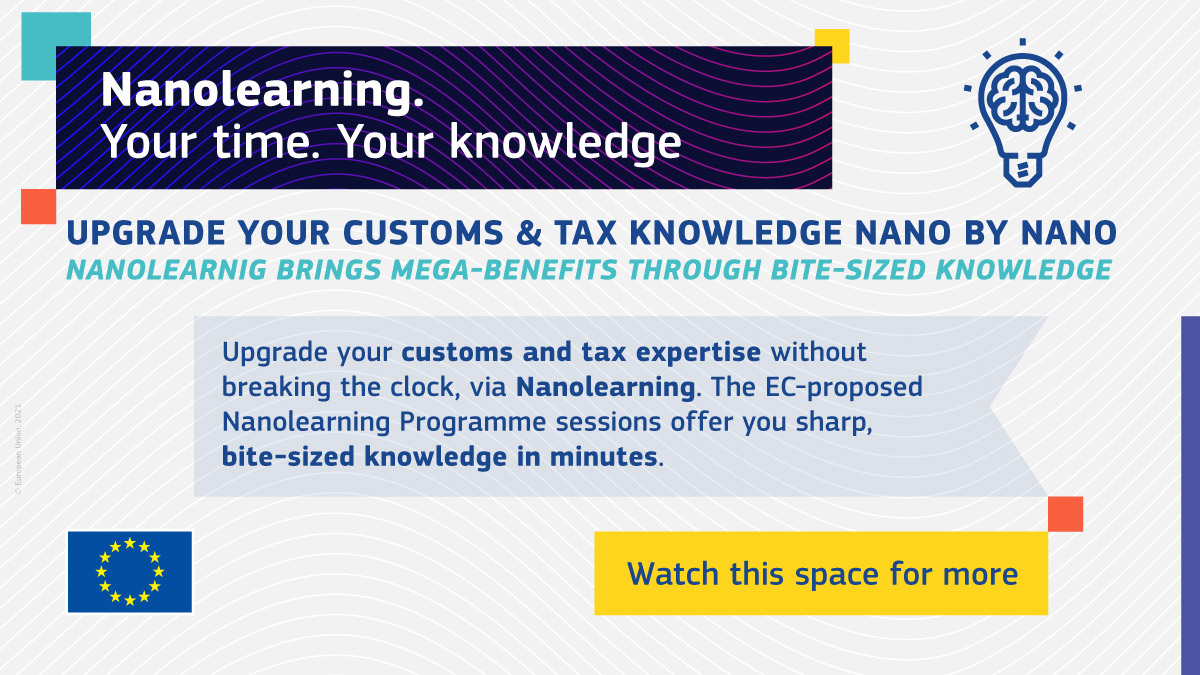 Take your learning to the next level, Nano by Nano! Improve your knowledge in customs and tax domains with the new Nanolearning programme proposed by the European Commission.

It's now easier than ever to deep dive into the customs and tax domains, improve your skills and keep up to date with all the latest developments. Set your own schedule, stay in the know!

To find the programme, go to the catalogue, filter by "course type" and select "Nanolearning". You can see all the available nanos at any time.